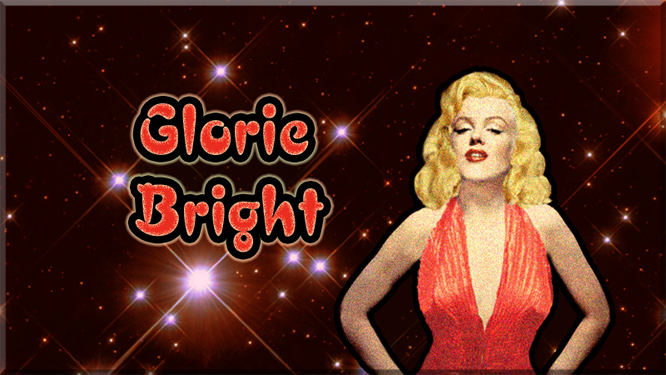 As you prowl the streets at leisure,
A-seeking for your pleasure,
Be sure you will not have to look too far.
As the daylight leaves the sky
My lady will come by.
You can see she is the night time's brightest star.
Can you see her silhouette-o
As she wields her red stiletto?
There she goes, click-click-click-clicking down the street.
You cannot help adoring
The manner of her whoring,
As you grovel worshipfully at her feet.
Her name is Glorie Bright
And she's a lady of the night,
At the height of Aphrodite's love régime.
She's the queen of her profession,
And you get the strong impression
She's the love goddess incarnate so supreme.
You will be her willing slave
From adolescence to the grave.
She will have you ever coming back for more.
She is always so inviting,
Enticing and exciting—
She is everybody's favourite little whore.
She has hardly any scruples,
And drinks vodka in quintuples,
Or whisky which she always swallows neat.
She may trail her feather boa
And her walk becomes much slower,
But she's always very steady on her feet.
And when the night is ended,
And her stockings, unsuspended,
Are draped around your neck, then you will know
That you've spent a night of passion
In a sweet and singular fashion,
And for those who came, 'tis now the time to go.
But the mem'ry lingers on
Of this sizzling paragon
Who drains you dry and then comes back for more.
Can you really stand the heat
As you revisit the street
That is haunted by this dear, delightful whore.
In the twilight of your years,
Your eyes will fill with tears
As you wistfully recall your nights of fire,
And in dreams of Glorie Bright
You will pass your last 'Good night'
As in hopes of reuniting, you'll expire.